Old Pictures
Pictures taken from the book:"Af Møns Historie" by F.Bojsen from 1905.
There is no referral to who took the pictures, and if anyone object having the pictures on this homepage, let me know and they will be removed.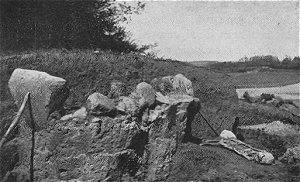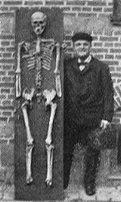 Left: Skeleton dug out from a grave in Hårbølle. Right: The skeleton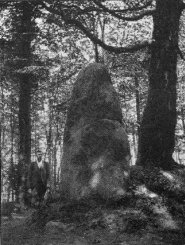 The Bautastone at Marienborg! It looks like a giant tree once grew in the middle of the fake long barrow.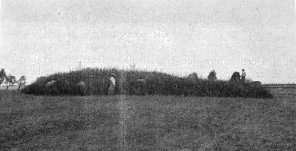 A long barrow at Sprove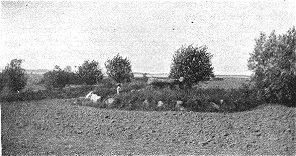 Sprove Round Barrow 1905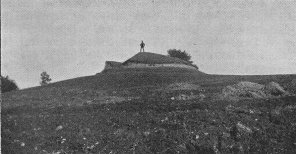 "Gelhøj"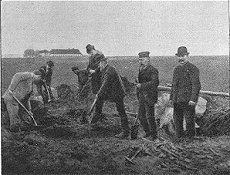 Excavation at Mandemarke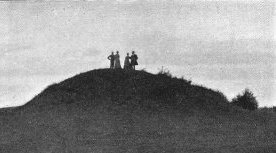 Kong Asgers Høj 1905