Ancient Monuments
Cairns, passage graves, long barrows and bronze-age mounds are all to be found on Møn, and there are "only" aprox. 173 preserved burial grounds to look at on this 217km² small island!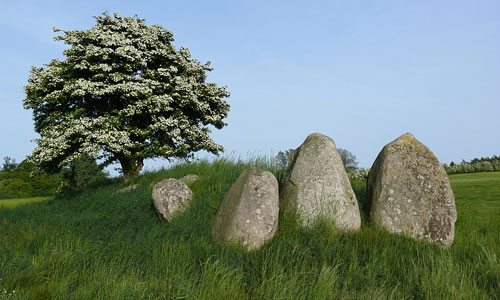 28 passage graves, 60 long barrows, 30 cairns and 200 Bronze Age mounds are all witnesses of a widely populated ancient Møn. Of the 28 passage graves only 5 are preserved today and many of the other ancient monuments have been destroyed due to farming, but still we have aprox.173 left to enjoy.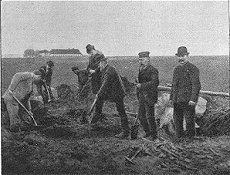 Excavation at Mandemarke at the beginning of the 20th century.
Picture taken from the book: "Af Møns Historie" by F.Bojsen from 1905. There is no referral to who took the picture, and if anyone object having the picture on this homepage, let me know and it will be removed.