Nature, Culture & Locations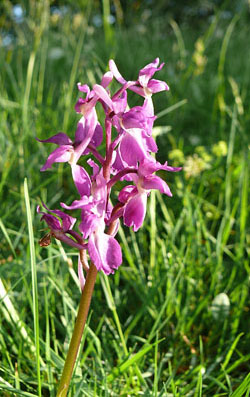 If there is anything Møn has a lot of, it has to be nature!
Forests, beaches and magnificent landscapes surrounds you and it always seems like you have just one more undiscovered place to go to before you have seen it all...

If you are fortunate to go to Møn during the summer you will be able to see:
- when the rapeseed-fields are in bloom in May
- when the corn on the fields are ready to be reaped in late summer and poppies are framing the fields
- when the maize-plants stand majestic swaying gently in the summer breeze
- when the wild flowers blooms in varied shapes and colors...
... and when swallows fly low in hot midsummer days.
Well I do not know about you, but just the thought of it makes me remember how much I miss Møn!
I even miss the cold mornings when the fog lies over the landscape.